[Survey] A Survey on the Educational Program of Asian Taekwondo Union
페이지 정보
Writer:

ATU

&nbsp&nbsp

Comment:

0&nbsp&nbsp

Hit:

1,497

Date

: 2022-03-08
본문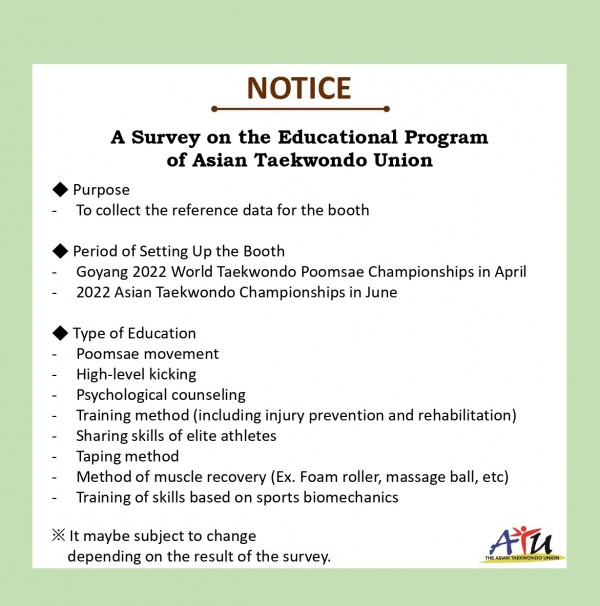 Dear ATU Colleagues, 
Warmest greetings from ATU.
We hope you and your families are staying safe and healthy.
We are pleased to inform you that we are planning to set up the educational booth at Goyang 2022 World Taekwondo Poomsae Championships in April and 2022 Asian Taekwondo Championships in June.
We hereby would like to conduct a survey of Poomsae coaches and athletes on the preference of the educational program for the booths.
The responses will be used as reference data to select educational programs.
It would be highly appreciated if you participate in this survey via the link below.
Thank you for your support in advance.
Best regards,
ATU Secretariat